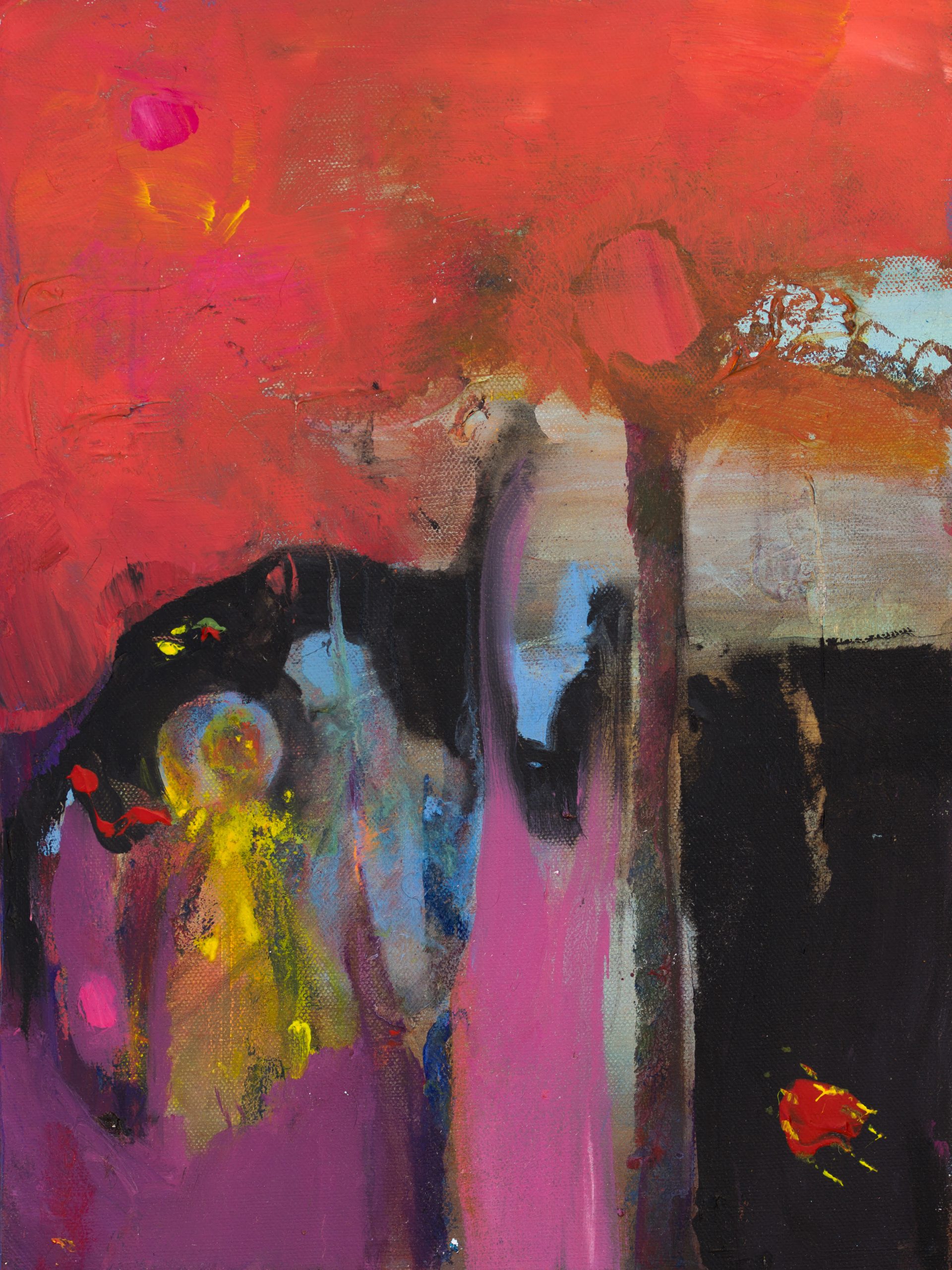 lara Bugeja – Curator, MPM Arts Hub
Our paths crossed in 1997 at a charity auction where I had the good fortune of acquiring my first and much-loved painting by Anna. Like good friends do, we maintained and developed a strong and long-standing friendship and collaborated frequently over the years – years that have seen big changes – becoming a parent, grappling with health issues, moving overseas but always, in essence – remaining an artist.
Anna's style has changed much since that Christmas of twenty-four years ago and it's been a joyous and at times challenging ride following both her stylistic and personal development. In my eyes, her paintings have always been explosions of colour – sensitively constructed, but none-the-less full-on-colour. This time round she charts new territory, documenting an extremely personal journey by using recent experiences to really explore what it means to be, what it means to climb onwards and upwards in the face of huge obstacles. On the way, she has come to grips with who she has become, who she now is.
So, BREATHE it must be and BREATHE it is.
We are delighted that she has chosen the MPM Arts Hub to show these recent canvases. With their hallmark luminosity and vision of hope, they close off a difficult year, one that has been less than kind to artists and performers.
Lara Bugeja
Curator, MPM Arts Hub